The Lodsworth Fete team have been working hard over the past month to bring together traders and stallholders from the local area to create a small shopping village for you to spend time mooching around.
Take a bit of time out to try some local foods, drinks and watch on as both jewellers and wood makers display their craftsmanship right in front of you. Buy artisan Gins, sample local breads & beers – children can make their very own jewellery after passing buy our famous sweet stall.
Below are this years traders & Stallholders: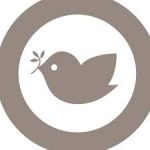 Roost: Born from the desire to find quirky gifts and original made for you presents unattainable anywhere else Roost started in 2015 from the beautiful village of Harting at the foot of the South Downs Way in Sussex to do exactly that and supply and find great gifts and household items. We welcome them this year where they will be bringing along just a few things from their wonderful collections.
Quirkyfaces: We are delighted to welcome Karen from Quirkyfaces along to this years fete to bring a little sparkle and sunshine to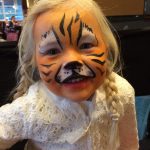 the little ones. She will be splashing colour and smiles all day and you can find her amongst the kids area – so why not pay her a visit and turn your little princess or monster into real ones!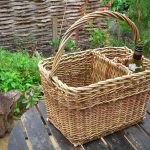 Weaving Willow: Catherine Beaumont is a professional English Willow Basket Maker based out of her home near Midhurst West Sussex. Catherine will be bringing along some of her beautiful hand made traditional baskets to our Fete this May. You will be able to see hands on artistry in the form of weaving on her stand and also be able to buy some of her wonderful creations.
Agape Sophia: Sophie will be joining us this year selling some lovely gifts and accessories as well as Asian & African inspired clothes & bags. Spending her time helping numerous people around the world with donations and monies raised from her stall. We hope you will find something to takeaway and in return will help toward a cause on the other side of the globe.
Five Minute Wonders: A little shop selling pocket money toys and novelties. The "I wants" & the "must haves" that most children "need" in their lives (for about of 5 minutes!). Just perfect to spend that little bit of pocket money on
High Teas of London: What fete would complete without the most typical of British..The good old cuppa!! Well this year as well as our own Tea Tent we welcome Simon from High Teas of London along to our big day. Simon will be bringing along some of his fantastic loose teas from around the world to try & buy.
Truffle Witch: Mmmmmmmm just simply mmmm…Truffle Witch have been hand making artisan chocolate truffles, filled chocolates, marzipan, fudge and various other edible delights as inspiration strikes since 2016. We are just thrilled that they have agreed to come along this year. There's something for everyone, from the connoisseur to the little kid in all of us who just likes chocolate. No pretension, affordable prices, good taste.
Dadaduka: Dada Duka currently employs over 50 women, full-time, in rural villages in Northern Kenya weaving traditional African Baskets. The support they provide is significant in terms of providing a regular wage direct to these ladies and their families who live in very difficult circumstances.
All Dada Duka baskets are handwoven by women artisans- not factories. Their skills have been past down from Grandmother to Granddaughter and are still made it the traditional way. By purchasing a Dada Duka baskets you are investing directly in helping secure a sustainable future for these ladies and their families. Women are earning and this is a wonderful thing!
Farretti Bakery: We couldn't get any more local than baked in the village!! Val has been selling her wonderful Ciabatta and pizza breads to local outlets for many years and brings us her creations this year to savour and buy. Her bread is hand made to traditional recipes handed down from generation to generation. Having tried on several occasions you will not be disappointed.
The Honeybee Coffee Roastery: have more than 16 years of experience within the coffee industry and have now turned their hand to roasting speciality coffees from all over the world. They love coffee and talking to people about the different varieties of coffee there are available. All their coffee is sourced ethically and roasted with great care and attention, and it tastes delicious! Come and try some!!
Little Leaf Organic: LittleLeaf is a family run business based in Hampshire providing luxurious bed linen and beautiful baby clothes, all in the finest organic cotton, that doesn't cost the earth. LittleLeaf is all about eco fabric using certified organic cotton, they have discovered the purest and best materials currently available. It's cotton as it used to be, when grandparents could hand down cotton bed linen and baby clothes to the next generation, because it was of such good quality and lasted many decades. They will be bringing along their beautiful products again this year.